Qianhe is not only a supplier of winding machine parts. We have our own professional manufacturing factory and a technical team who have been engaged in this industry for over 20 years. We are familiar with all of the requirements of fully automatic winding machines used in various industries such as electrical machinery, sensors, voice coils, etc. We focus on helping customers to save time and improve product quality during the winding process via providing reliable winding machine parts.
More important, during the continuously improved process, Qianhe gradually achieved the ability of continuously developing new products according to the requirements of the market and customers. Similarly, if you have custom requirements on the products such as coil winding ST600 ST800 ST2000 tensioner, motor winding nozzle or air nipper, you can provide samples, drawings or rough idea. Then we have the ability to accurately understand your requirements and realize it via our experience and production resources.
How we can realize customization?
1. Qianhe uses superior raw materials including S136, SUS304, ASP2023, M2, ASP2030 etc. We are located in Hangzhou which is a concentrated area for hardware production. So the location provides us with rich raw material sources.
2. We have our own production facility and equipment sets including CNC lathes, CNC milling machines, fine grinding machines, WEDM and some other grinding and polishing equipment sets. Our processing machines are calibrated and operated to provide a high degree of precision and uniformity for high quality finished products.
---
3. Qianhe has a complete quality control system and professional testing equipment sets including a mechanical durometer, deflection instrument, stereoscopic microscope, electron microscope, three-dimensional coordinatograph and some other instruments which can conduct thorough inspection of the product hardness, outline dimension, concentricity, straightness and some other indices. This provides direct assurance of the product quality.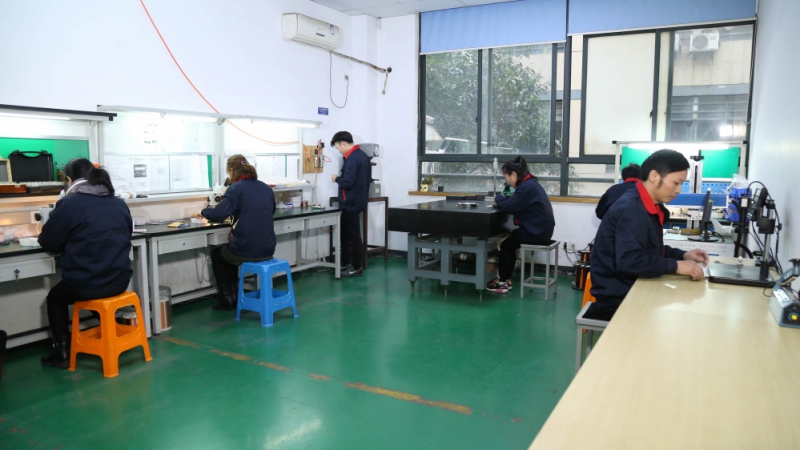 ---
4. We have a R&D team with rich experience of which 2/3 members have been engaged in the winding industry for over 20 years.
How we accomplish customization?
1. Customers provide us with their specific requirements as an idea, drawing or sample.
2. The R&D team discusses and accomplish design and drawing according to customers' requirements.
3. To confirm with customers according to the detailed design and drawing.
4. After confirmation of the plan, we will arrange the workshop to do small batch production or sample production so that our customers can double confirm.
5. After the inspection by our customers and ensuring that the product can meet their demands, we will finish delivery or start large batch production.